By the Way - Gallery of Contemporary Art
, was an art project built on a framework of five shop windows in Bergen, 1999 - 2007.
www.galleribtw.no
---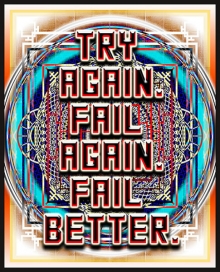 4th Nordic Festival of Contemporary Art
Curated by Annette Kierulf and Mark Sladen


"TRY AGAIN. FAIL AGAIN. FAIL BETTER."
Endre Aalrust & Thomas Kilpper, Lara Almárcegui, Johanna Billing, Gerard Byrne, Phil Collins, Copenhagen Free University, Kajsa Dahlberg, Edvard Gran, Tue Greenfort, Jeppe Hein, Knut Henrik Henriksen, Sergej Jensen, Tellervo Kalleinen & Oliver Kochta-Kalleinen, Ragnar Kjartansson, Joachim Koester, Juozas Laivys, Camilla Løw, Talleiv Taro Manum, Michaela Meise, Rosalind Nashashibi, Romantic Geographic Society, Michael Sailstorfer, Lucy Skaer, Egill Sæbjörnsson, Joanne Tatham & Tom O'Sullivan, Mark Titchner, Sue Tompkins, Lars Vilks
---
---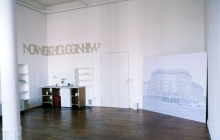 Arve Rød and Stefan Schröder, Norwegische Guggenheim, paint on wall, digitalprint on paper – mounted on wood.
Künstlerhaus Bethanien, Berlin, February 2004
Curator: Annette Kierulf

Artists: Endre Aalrust, Thomas Kilpper, Beathe Rønning, Øyvind Pål Farstad, Arve Rød, Stefan Schröder and Janne Lervik
---